Mostly on here for the past year I've been posting the videos I've made and paintings I've done. Both have been fun, so I thought I'd
post a pic of the last self portrait for the year, hope to paint other people in the new year as I feel a bit more confident to venture out now.
Here's what I have so far, yet to work on the neck, hair and mouth detail. Last push to finish it now.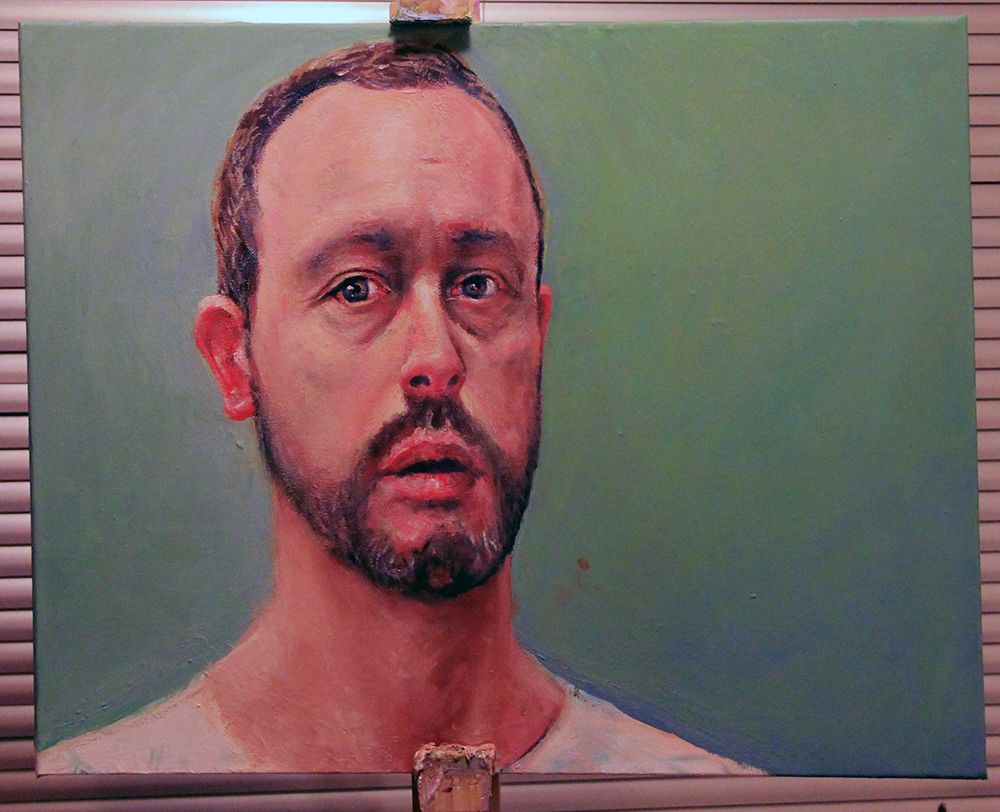 I'll also have a new video at the start of the year that I'm excited about, I'll update you with that as it happens,
Happy New Year folks : D
Matt.