I wonder how hard it is to write a book for children. I would love to do a silly book with cats and monsters from space.
This is Space Cat...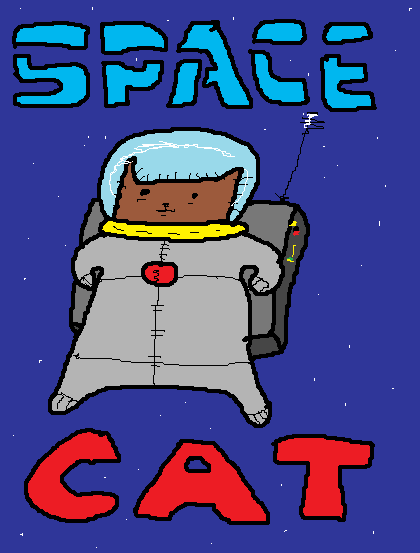 I think I will make some tests with this character.
He would roam around space in his space cat space ship, looking for adventure.
'what's this?' he'd say.
'some strange red object outside, I must investigate.'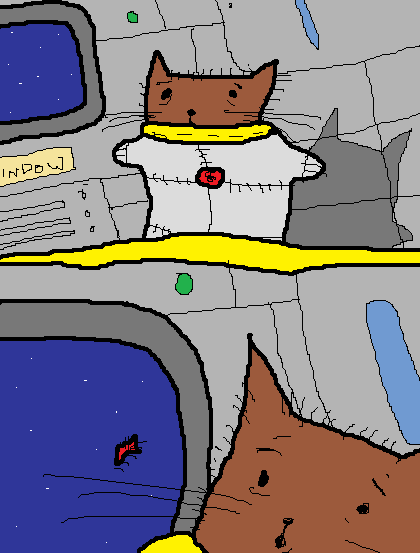 And then...
Danger!.
Things like that, or maybe I will make it a cartoon.
What do you think?