I love zombies. I hope they never really show up, but the movies are just awesome.
If I was a zombie I would probably look like this.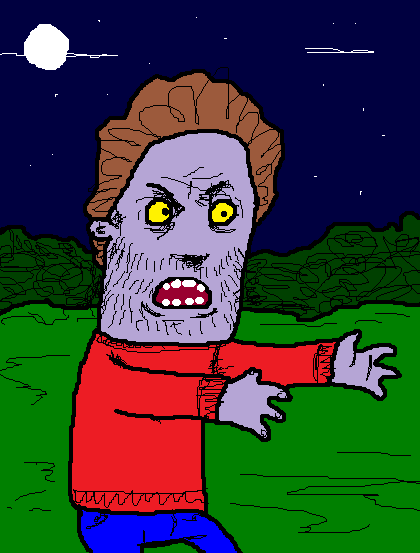 but maybe that's a little too scary for you. Is it?
well how about if I just do this...
Zombie me has now been made retro.
I am now retro zombie.
The scriest of all zombies are the retro zombies. They spread out fast and have a mean chompy bite.
To prove this point, I have made a short film called Zombies In Retroland.
Watch it if you dare.
It took me quite a while to make last week and I am very tired now.
Not even Bumble can wake me.