Yeah,what IS with the hair? well....the honest truth is I don't know. What I do know however is that a lot of hair on my drawings makes everything ugly.
Let's see how this works.
This is a burger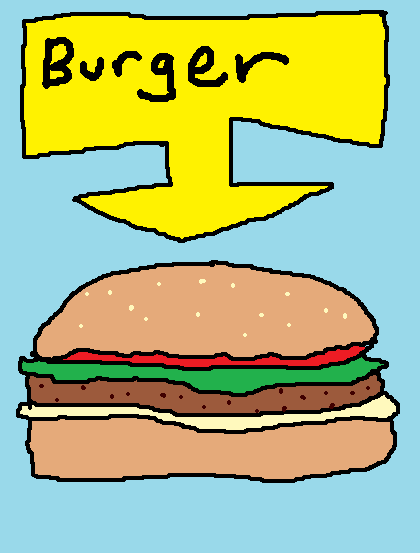 and this is a Hairburger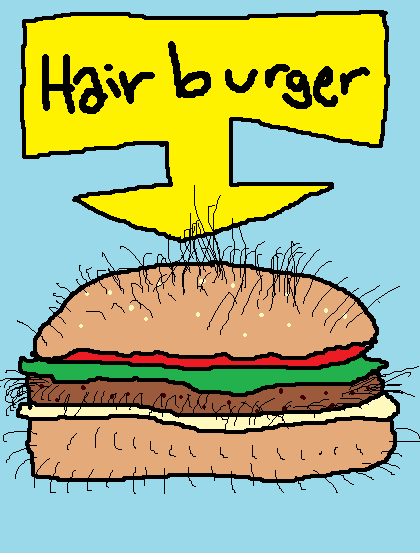 This is a baby.
This is a hairy baby.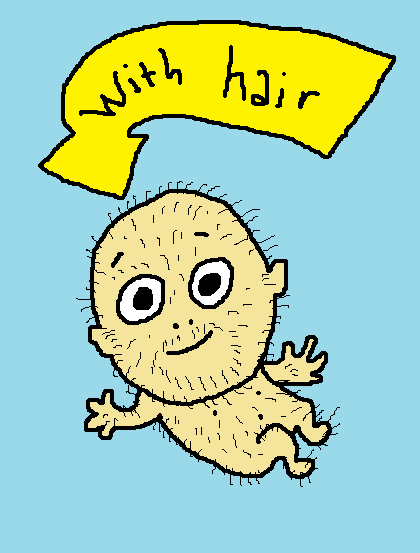 You see what happens? Let's try that again.
This is a pencil.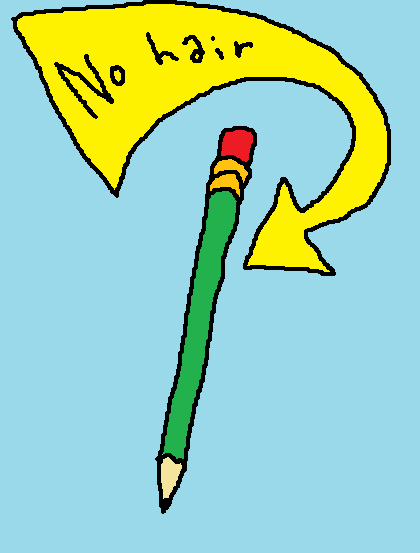 This is a hairy pencil. Wrong isn't it?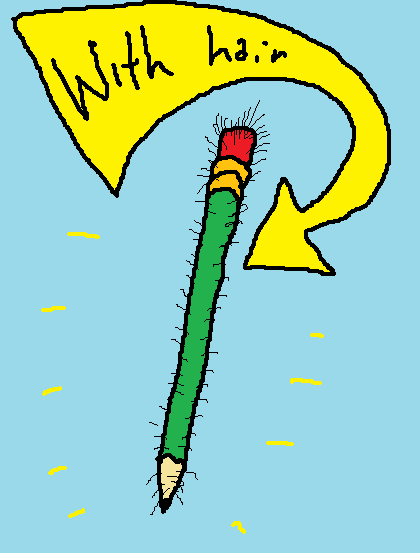 I like putting hair on things that really shouldn't be hairy. I'm not some weirdo with a hair fetish or anything, I just like drawing hair. Hair on everything.
Just for fun, let's have another.....
This is an apple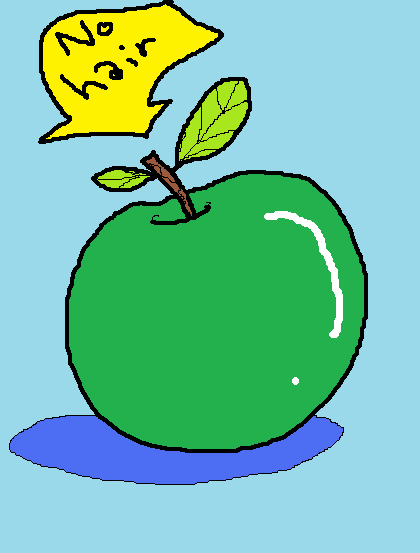 This is an apple with hair.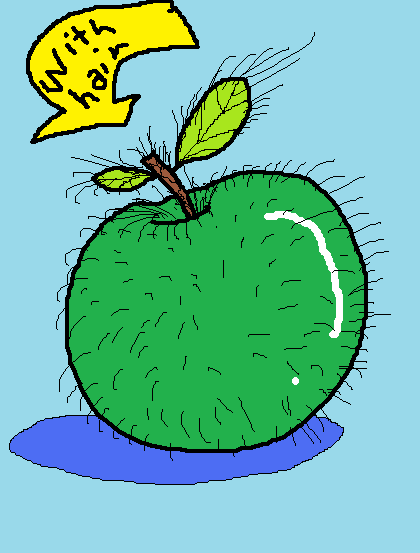 It changes everything doesn't it?.