Lady Gaga's meat dress is something to see. I don't really know where to start with this woman.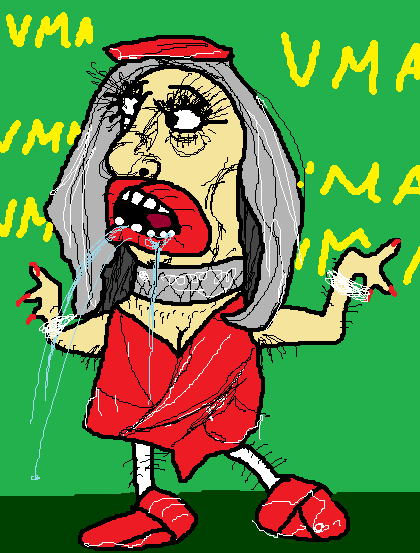 Although I quite like the idea of this dress, someone must have said it was a bad idea. Apart from the smell (of the meat and Gaga) it looks pretty grim. Someone must be having a laugh at her expense. Or maybe she's having a laugh at our expense, does anyone really care? sadly yes, they do. I want to kill myself just because I'm writing this about her, more hype and publicity. Oh man, it never ends.
Maybe next time she can wear her own skin inside out? I'd like to see that. Or a hat made from her own hands? She'll push this hype as far as she can and one day....no one will care.
Can this be the last we all hear about her please?
can it?
Please?