Can you imagine...
...In the future, when Charlie is all grown up and the owner of the chocolate factory...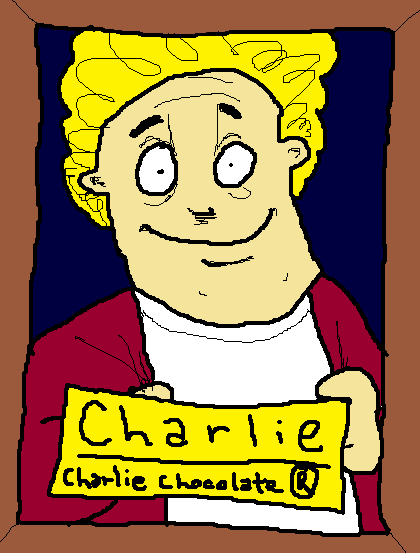 ...he let the factory go downhill a little. Pipes are spilling over. Cracks in the machines. Things like that.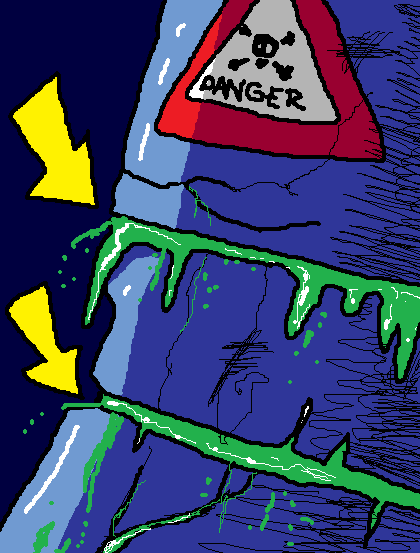 well, one day a little Oompa Loompa is walking along after a hard day at work, and there up above him is a pipe leaking some dangerous secret liquid. Who knows what kind of dangerous stuff flows in those pipes.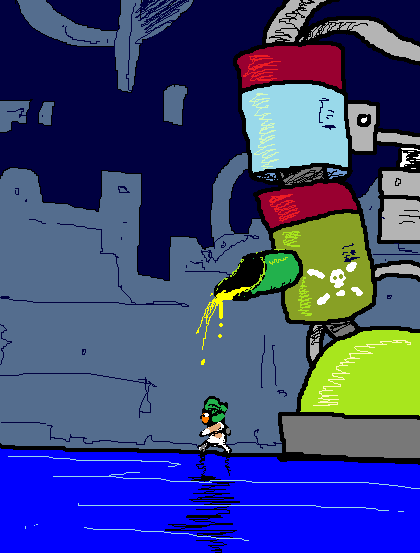 It splills over over him. Right in his mouth and ears.
The next thing you know he's all angry and biting all the other Oompa Loompa people. Just like in 28 Days Later, only with Oompa Loompa zombies.
Small orange bitey things, angry as can be.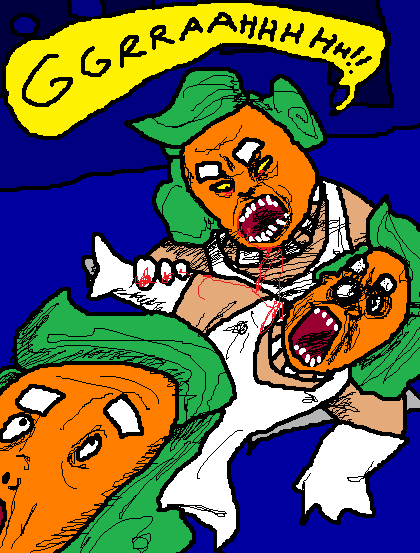 Then, they start plotting against Charlie.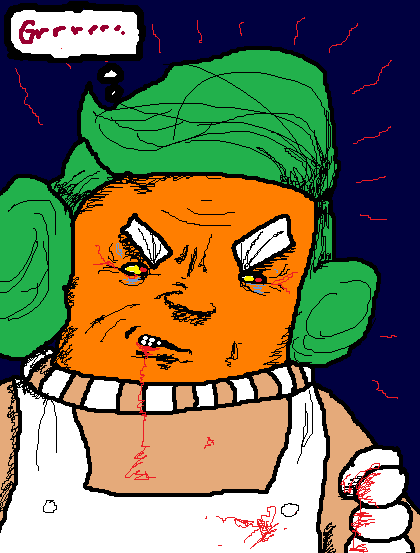 Wanting to eat his brains.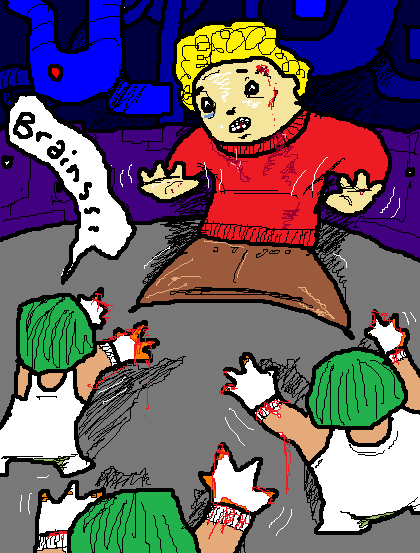 Where would it end?
I don't want to think about it any more.