Santa's awesome isn't he?
Of course he is.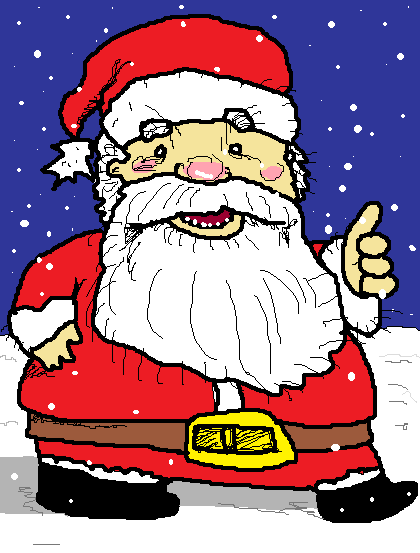 Look at him with his red outfit and big bushy beard. He hands out presents to good kids all over the world, all in one night, every year without fail.
Last year he was at my house.
I heard him walk on the roof and climb into the chimney, must have been a tight tight squeeze I thought.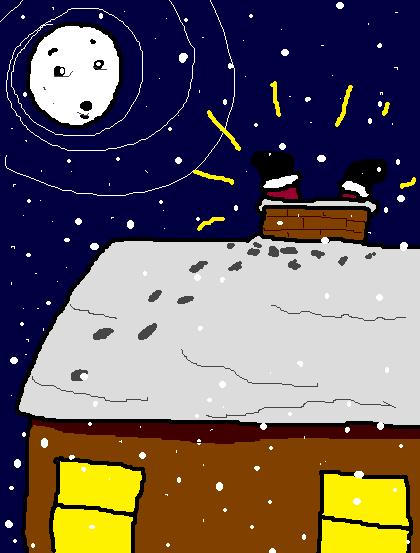 To make things worse for santa, I'd left the fire going to keep the place nice and warm.
It was burning nice and bright.
Sure enough, one too many mince pies for Santa got him stuck.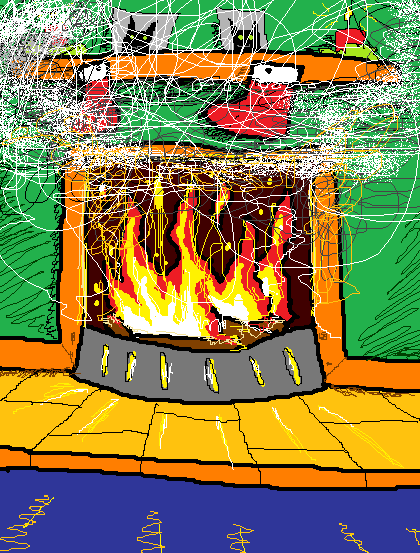 Then smoke started to flow through the house, unable to escape from the Santa blocked chiney.
The alarms went...
BEEP!
BEEP!
In the end we had to call the fire brigade to get him out.
We were sad to see Santa looking so embarrassed but we'd always remember the year Santa got stuck in our chimney.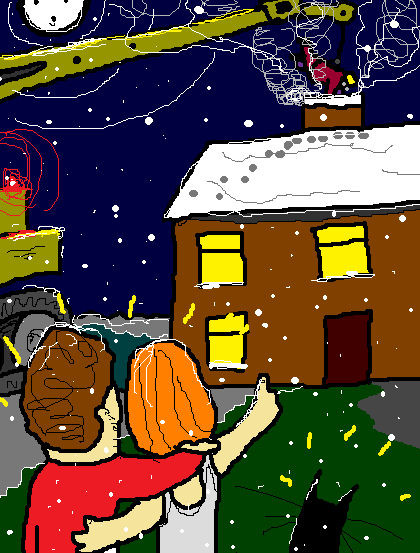 : )