So, all Christmas I've had this nasty cold. I've watched my fair share of movies and eaten a good load of chocolate. All the things I expected to do really, although I couldn't taste anything and I felt tired the whole time.
There was one thing I didn't expect though.
this Ladybug.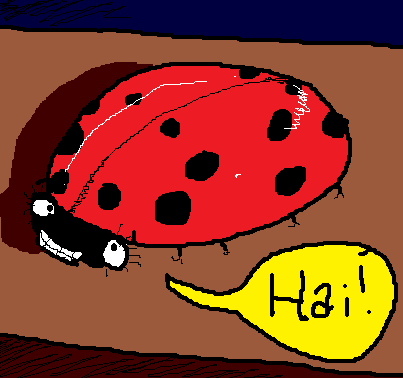 I'm convinced ladybugs are both the cutest and dumbest of bugs.
It flies into my face at random moments. Lands on my laptop screen and keyboard. Even lands on my hands and head.
Well, it looked bored , and as I think I made a new friend I got to work with a christmas card, some tape and some string.
I made a see-saw, a swing and a slide.
The next time it landed on my hand I took it to the home made park.
We had some fun there.
just look...
I think I'll make a nice house next. With a pool, why not!
; )